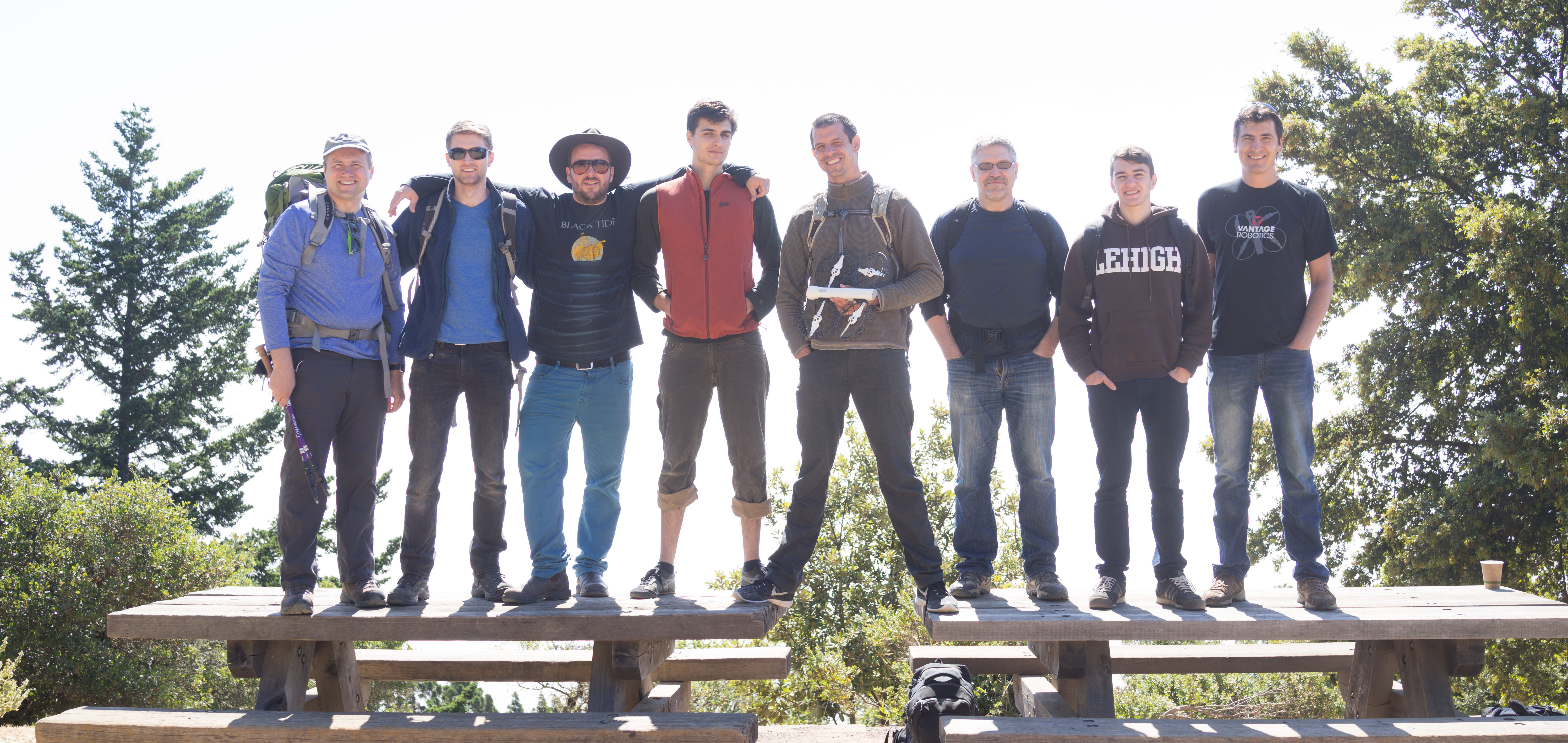 Vantage has received many comments from community members addressing how we've been quiet lately. First of all, we apologize. Every day we make more progress in bringing Snap to your doorsteps, and lately we've been so busy that we haven't devoted much time to share our progress.
Though we're not going to address that now (updates are coming), we do have some exciting news: Vantage is hiring! We are looking to add three new team members: a head of manufacturing operations, a mechatronics engineer, and a lead mobile software engineer.  Lest you get concerned, we've had people in all of these roles in varying capacities for years, but we're now growing the team after a new round of financing to further accelerate our progress.
A little bit about us: our experienced team of Stanford, IDEO, NASA, HP, Volkswagen, and DARPA Grand Challenge alums have founded a combined seven companies and have been granted over 50 patents. We're also ardent kite surfers, mountain bikers, rock climbers, surfers, and hockey players. Our office is based in San Leandro, CA.
An ideal fit: First and foremost, we're looking for highly capable team members who have a passion for photography, video, flight, and/or outdoor sports. We're building the next generation of flying camera —the first of its kind to combine 4K video quality with market-leading safety features, lightweight portability and impressive flight performance— so if that doesn't make you excited, Vantage isn't the place for you. Ideal candidates will work collaboratively in a fast-paced work environment and juggle (many!) tasks at once; welcome to startup culture.
The details: 
Mechatronics Engineer… This top-notch engineer will assist in making Snap's electronics innards and firmware work spectacularly well. This person should be capable of solving impossible problems twice as fast as their peers. Read more, here.
Head of Manufacturing Operations…. The operations head will help bring our flying camera, Snap, to market (the more experience in a similar role, the better) . You will be responsible for working with our contract manufacturer and engineering team to develop the company's ability to manufacture Snap, work through lower back pains with access to some of the best products, and scale production. Read more, here. 
Lead Mobile Software Engineer… Finally, we're searching for a stellar iOS engineer to lead the development of the mobile phone-based controller for our flying camera. This will include writing code as well as managing and building our design and development team. The basic flight control software challenges have already been solved, so the development effort would primarily focus on spectacular interface implementation, low latency wi-fi link, extremely high reliability, and some interesting map graphics challenges. Read more, here.