Greetings from Vantage HQ!  We hope you (in the norther hemisphere) have been having a wonderful summer so far.  Life has been incredibly busy here, but we wanted to give you a short update on our latest progress.
We continue to improve Snap's software and overall performance:
Positioning:

  We have further tuned 

Snap's GPS location estimation as well as robustness. Snap can now continue to fly safety with multiple sensors failures.
Tracking beacon: Speaking of positioning, we are nearly done with an integration of a low-cost off the shelf GPS tracking beacon. This greatly improves Snap's tracking accuracy and update rate for tracking shots. We'll be releasing an app update to support this and sharing some video to show off the improved performance soon.
Video quality: We have fixed a bug with the EIS that caused an uneven horizon.

 

This ended up causing a glitch in the yaw, which has also been corrected.

 We continue to work on tuning the details of EIS performance, as well as auto white balance and sharpness in 1080 mode.

Link performance: We have been investing heavily in squeezing every last bit of performance out of the wireless link between your phone and Snap. We have been working closely with our WiFi module vendor to modify their onboard firmware, as well as defining our own WiFi compliant communication software which massively improves range, reduces video latency, and improves video stream quality.
Flight: We have been tuning our flight controller to improve yaw control in all conditions, make movements consistently smooth, improve takeoff and landing, and improve reliability of detecting being held. Our ground avoidance is smarter than ever, and now adaptive to changing weather conditions.

 

Improved RTH: You can now select whether you want Snap to return back to you or the original takeoff location. We find the latter to be good when taking Snap out kitesurfing and surfing.
Android: Our Android Beta is now live and in customer's hands. We are steadily adding features to bring the Android app up to the same level of functionality as iOS.
iOS: We've made a large number of tweaks and improvements to the details of the UI and controls. And now it's iPad compatible as well!
Bugs:

 We continue to f

ind and squash bugs at a superhero pace.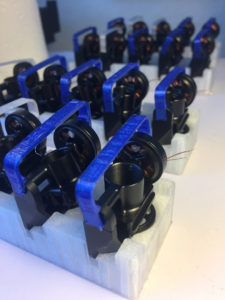 Our hardware team is primarily focused on manufacturing, but we also have some exciting new products in the works. Here's the latest on the hardware front:
Tracking rotor set: We have a very exciting announcement coming regarding our tracking rotor set. This alternative rotor set massively increases flight time, top speed, and wind performance. And it reduces noise, packed volume and deployment time. It does this without compromising on safety or durability.
Durability.

 

We continue to refine manufacturing processes to will improve the structural durability of Snap by improving surface preparation techniques, modifying glue application processes, and refining our quality control tests to proactively identify latent issues.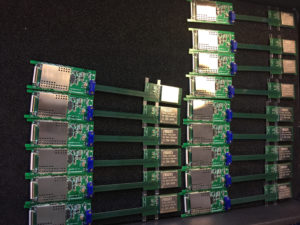 Now to the question you have all been asking. Shipping.
Our shipping rate has been steadily accelerating, but not at the rate we targeted. This has been slowed by one rather painful hardware bug – an unexpected photonic sensitivity in our barometer, uncovered by a location change. This set us back by two weeks. Additionally, we had a new quality issue with one of our PCBAs that caused the magnetometer to fail after our burn in test. We believe we have this fixed as well.
We currently have shipped approximately 10% of the total pre-orders. At our current rate of acceleration, we expect to complete pre-orders by the end of October. Our assembly crew has more than doubled in the last month, and we continue to bring on more.  We also are ramping overseas manufacturers now to take on building the more straightforward sub-assemblies. All final assembly and quality tests will remain local so we can ensure complete control over quality.
We know this wait is agonizing.  Believe us that we feel it too.  But that pain of waiting is slowly turning more towards excitement as we see more and more videos from Snaps out in the wild.  We love seeing all the moments you have been capturing with Snap, so please keep sending them…your video may even get featured in our next update 😉