Here's what shouldn't happen: You're determined to capture a shot of your buddy's rock jump into the lake, but your flying camera nears the ominous dead-battery zone. You scramble to ensure a safe return, hug your expensive tech and cry, and the whole experience leaves you on edge about ever flying it again.
Fortunately, we engineered Snap to worry about those little details so you don't have to. Focus on getting that perfect shot and we'll take care of the rest. Meet our smart battery: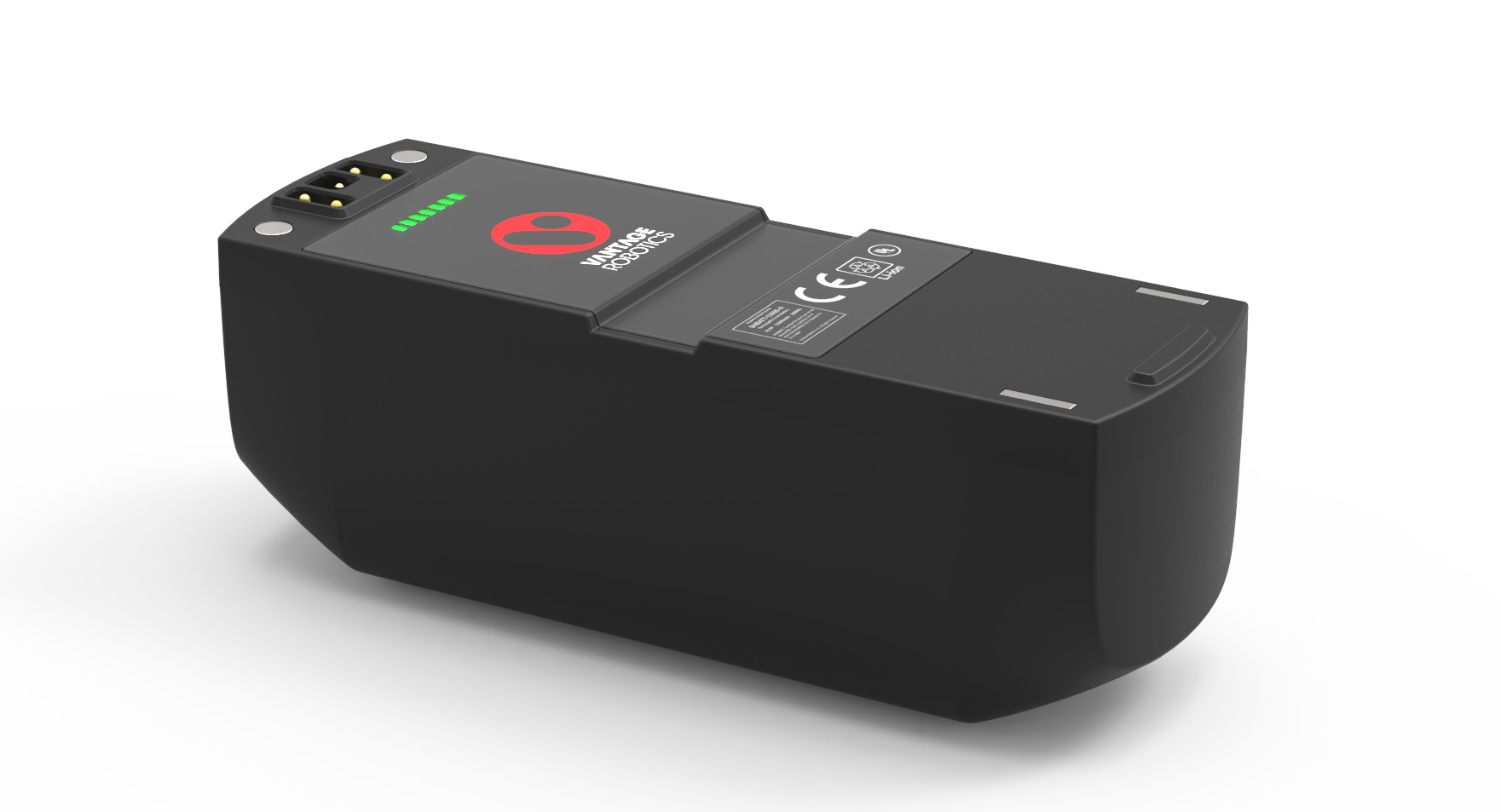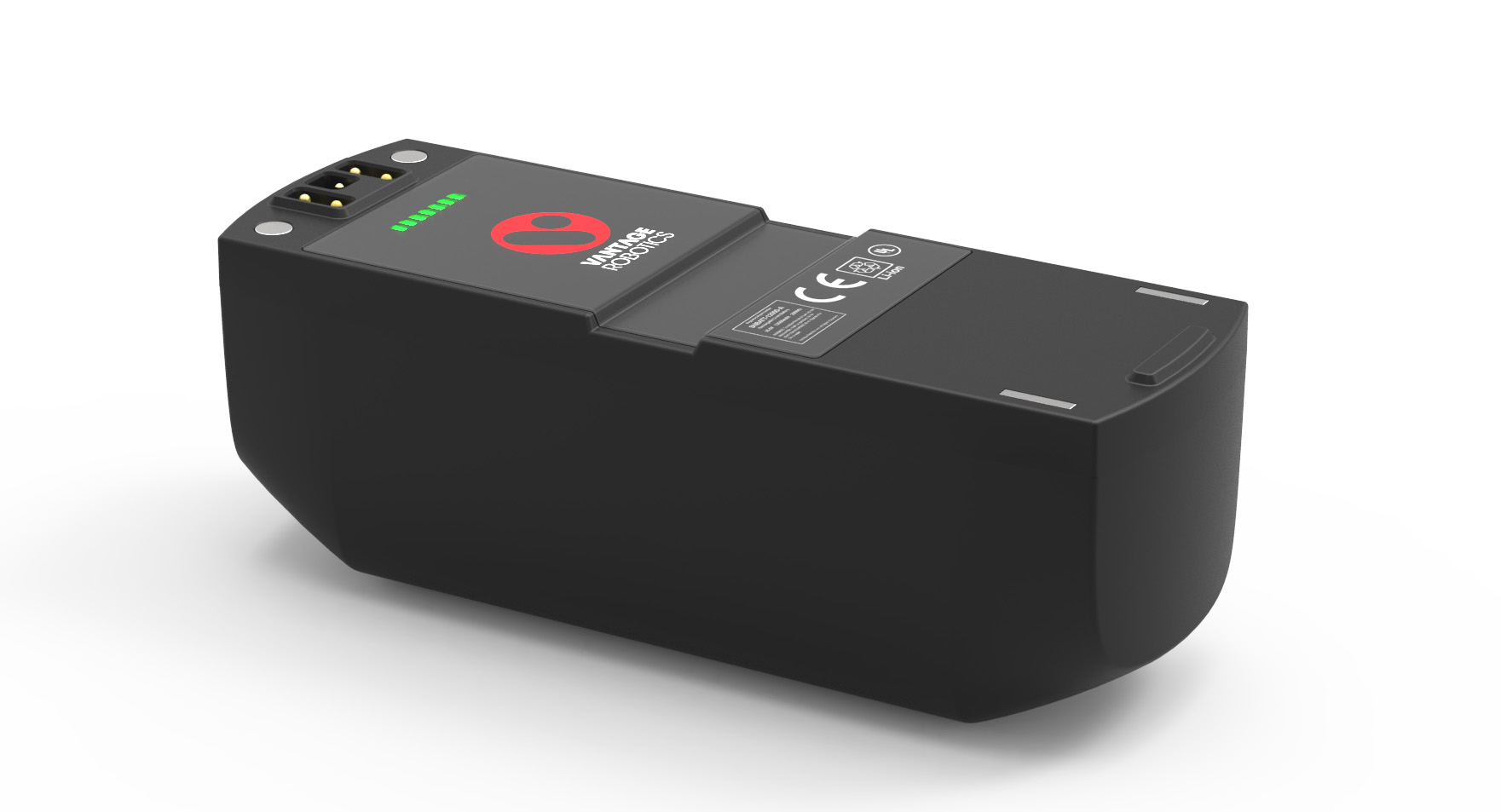 Our battery keeps track of exactly how much capacity is left and fuses that information with GPS data to create what we call a "dynamic geofence," a kind of safety net to make sure your Snap can always make it back home.
We're using a new kind of battery cell that not only allows for long flight time, but extremely high power and rapid acceleration. With its high discharge rate, our battery allows energy-to-weight and power-to-weight ratios that have been previously unattainable (the fine print: 4 cell/14.8 v LiIon battery with 3000 mAh capacity, and 30 amp continuous discharge ability). One battery charge will last just over 20 minutes, with a top speed of 33 mph and faster acceleration than a Ferrari. You could say that we put you in the driver's seat.
The battery's fuel-gauge system shows the remaining charge on an illuminated LED strip, which allows you to assess remaining power at a glance. Sensors detect when the battery is in your hand, signaling the strip to light up without fumbling for a button to press.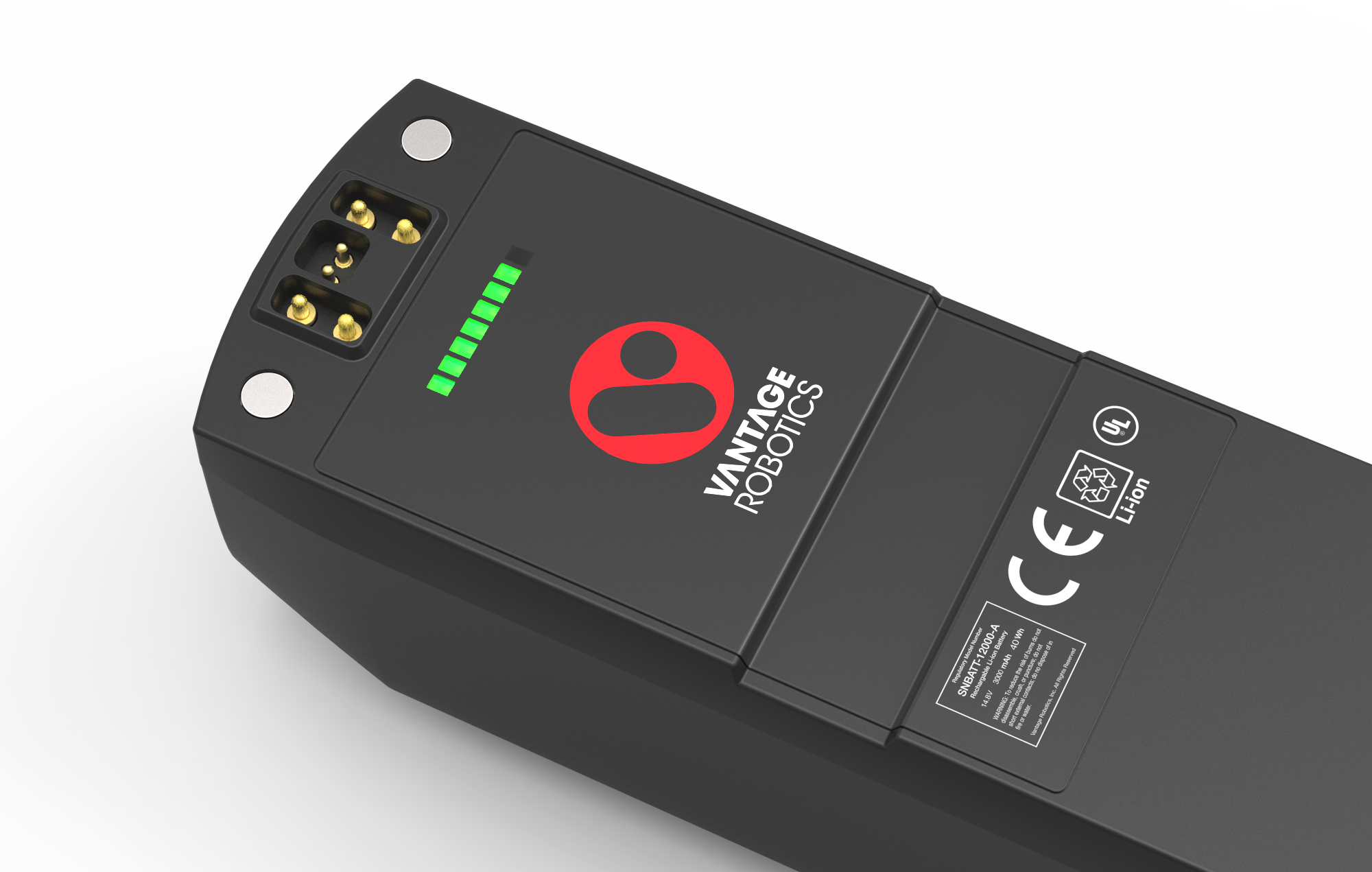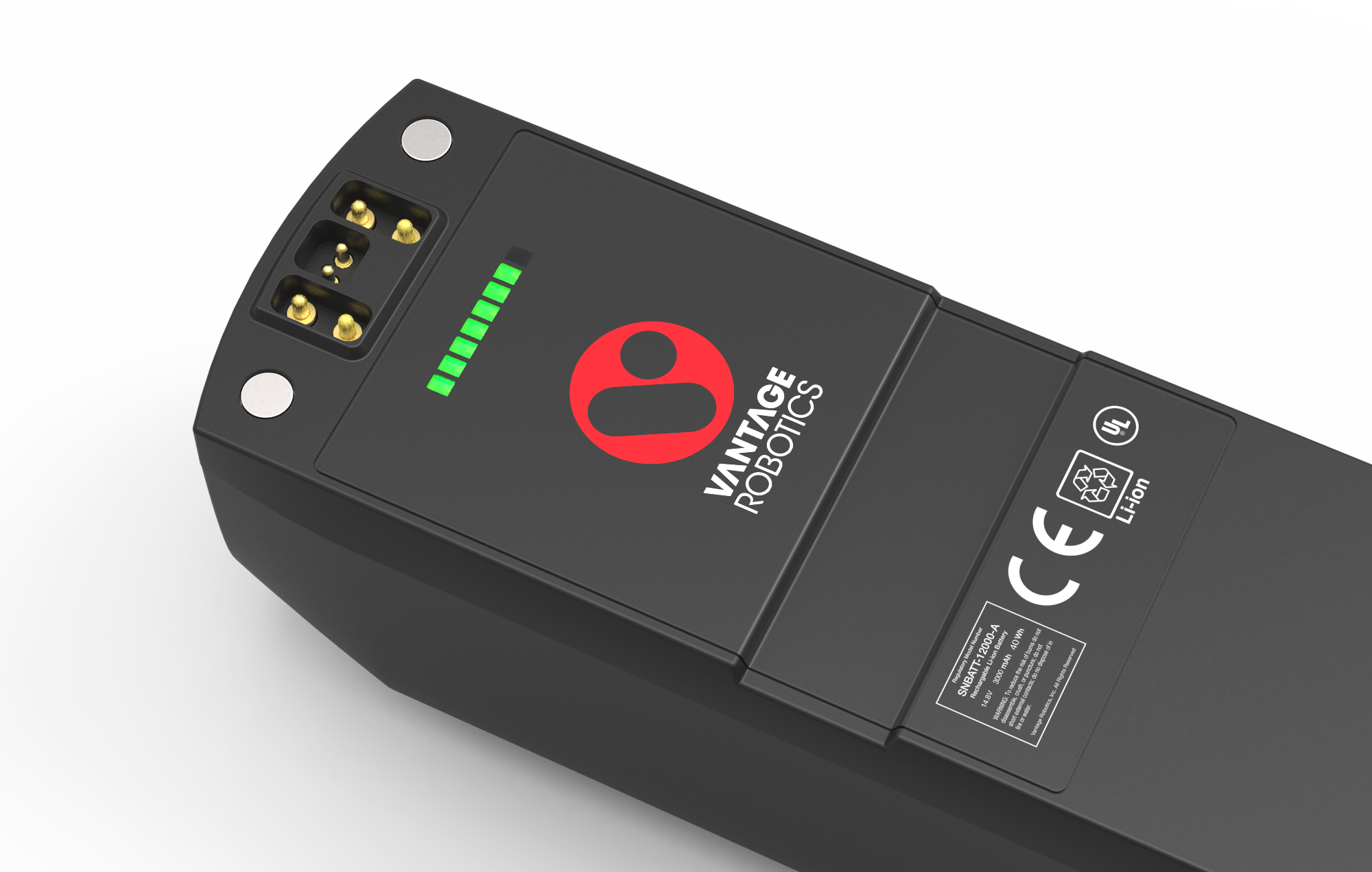 When it's time for a new battery, swapping is simple with our magnetic connection system. Unlike competitors with integrated batteries, Snap lets you easily swap out the battery and get back in the air. Snap's primary components (fuselage, rotor set and battery) have magnetic connections, so they easily assemble and—just as important—safely break apart in the event of a crash, sort of like an F1 race car. Our charging accessories will also feature this same magnetic connection system, so you can connect the battery to the charger with your eyes closed and in no time at all.
Designing an electrical connection system that could break away at any angle was a serious challenge. In order to not cause damage to the connectors on break away, we took inspiration from ejector seats on airplanes and created a design that springs the connection away to avoid putting undesirable stresses on the connectors. We then brutally tested this, found flaws, refined, tested again, and repeated for longer than any sane person would consider. The result is a rock-solid connector that requires zero thought and maximal robustness.
Our smart battery is designed to get you in the air as quickly as possible. Fumbling with on-off switches only slows you down, so Snap doesn't have one. Connecting the battery triggers an electronic handoff that automatically enables it to provide power to Snap. And if you want to leave the battery connected, it has a standby mode that lets you leave the app connected, but consumes minimal power until you are ready for take off. All of this aids in the fact that you can take Snap out of your backpack, assemble it, and get flying in a super short amount of time.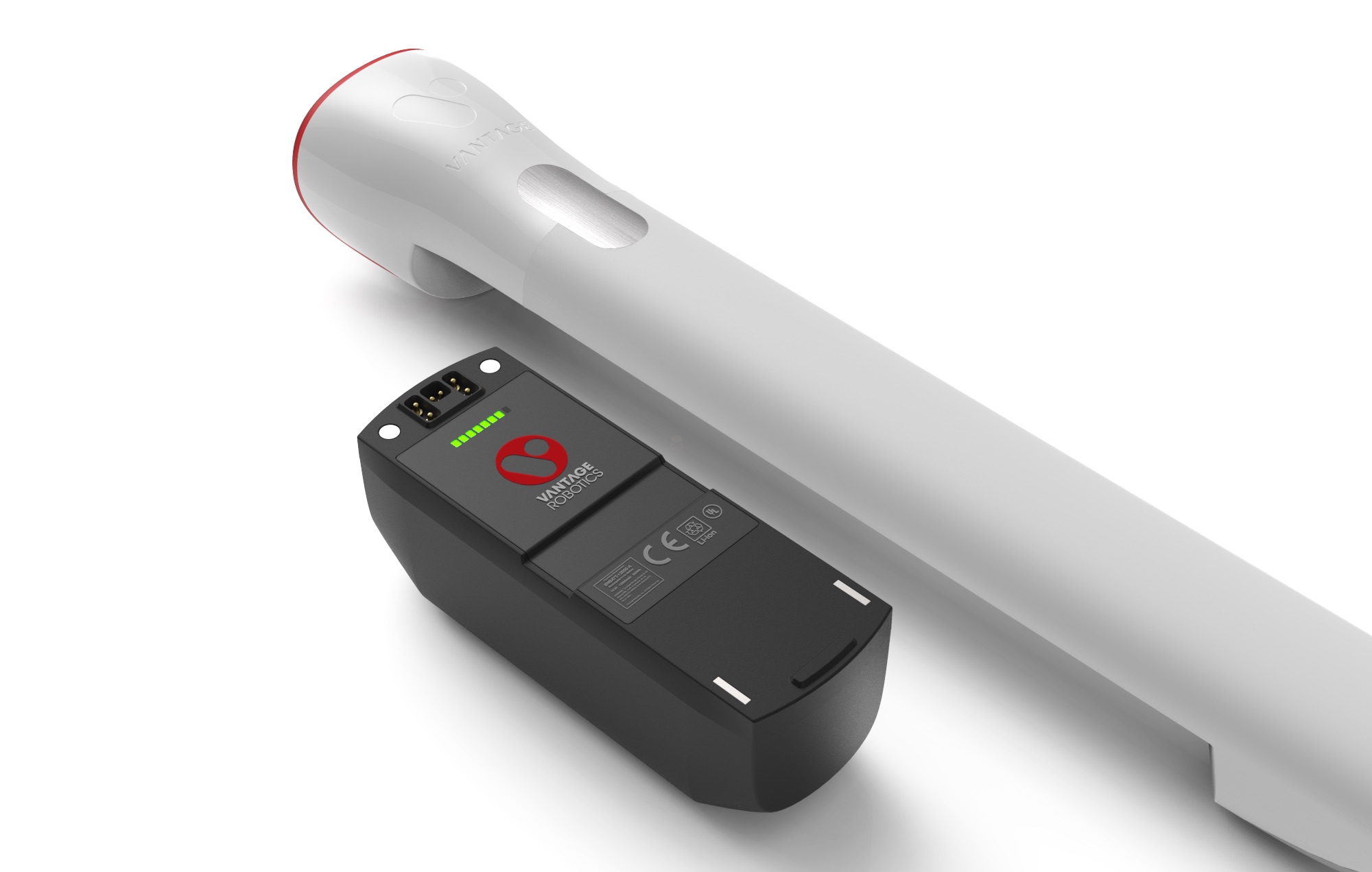 A battery with over a 30 Watt hours of energy needs to be treated with care. In addition to mechanically recessed pins, Snap's electronic handshake with the battery before providing power means it is impossible to short. If you happen to carry around the battery in a pocket full of paper clips and loose change, we've got you covered!
In the coming months we will be revamping the website, where you'll be able to purchase additional battery packs; these will retail for $100.
As always, please leave questions in the comments section and we will get back to you as soon as possible. Stay tuned for more blog posts and 4k footage in the coming weeks, too.
— Tobin, Joe, and the Vantage Robotics team