We are excited to share with you a long-awaited update on both manufacturing and delivery. You can read the detailed version below, but we'll start by cutting to the chase on the delivery timing.
Though we've been working around the clock to try and begin shipping by the end of the spring, we are going to delay sending out the first shipments until the end of July. Our target is to ship all pre-orders by the end of September. The first 5% of pre-orders sent out in July will be part of our  "Voluntary Beta" program (which we explain in-full below).
We plan to ramp up delivery starting in August, with the goal of finishing all shipments by the end of September (for all pre-orders placed before today). As a rough approximation, we expect orders placed before Jan 1 to ship in August and those placed after Jan 1 to ship in September.
Snap continues to improve by leaps and bounds. We believe we have created the safest, most portable, and easiest-to-use 4K flying camera in the world, and we couldn't be more excited to start shipping it to you and letting you experience it for yourselves.
We understand that many of you have been eagerly awaiting your delivery and we hate to make you wait any longer. As a thank you for your patience, we will be shipping all pre-order customers a spare battery, so you can make up for lost time flying as soon as you get your Snap.
Details follow explaining our reason for moving back delivery, the current status of manufacturing, and what the "Voluntary Beta" program entails.
Why are we delaying?
We know that at the end of day you want your flying camera. But we do want to make sure you know we've been going to extreme lengths to deliver and are not taking this delay lightly. A few reasons are detailed below:
Performance improvements: We opted for a few improvements in battery technology and motors in order to improve our flight time and peak thrust for higher top speed and improved wind performance. We made these changes to both make sure we exceed our 20-minute flight time promise, and in response to requests from customers who wanted to use Snap in the widest possible range of conditions. We knew these changes would take time and vowed to work a bit harder to make up for it, but underestimated the full scope of re-optimizing the system around these changes.
Consistent video quality: Holding a 4K video camera to 0.01 degrees with a micro-gimbal is really hard (so hard that we're the first in the world to accomplish it). We knew this when we launched and had already spent more than two years engineering it. It turned out that making it work consistently, in a variable range of conditions, with our custom 4K camera was significantly harder and required some redesign on vibration isolation, gimbal control techniques, and really, really good yaw control techniques. This took time and introduced delays in kicking off tooling and consumed the extra time we had built into the schedule.
Tooling design time: We have made many injection molded parts previously and are very familiar with this challenge. We expected that making parts which are pushing the lower limits on weights while maintaining high durability would be harder, but didn't fully appreciate the necessary time to get this right. This introduced a few weeks of additional delays as we went back and forth with our injection molding toolers to convince them to pull off the impossible.
Vendor component delays: We pushed the limit with technology on Snap and as a result have been beholden to some sole-source suppliers who offer the best components in the world. One was late in completing their product and delivering sample units, which has delayed our testing.  Additionally, the factory making our image sensor was shuttered by the earthquake in Japan in April. We have resolved both issues, but not without burning many more cycles than we would have liked.
We hate making excuses, but as our first supporters, you deserve to know all of the details. We will keep you up to date as we move through the final stages of getting Snap into your hands.
Current Delivery Status
Here is exactly where we stand. This is what's done:
We have completed the design. This was the hardest part, but we finished it many months ago.
We have completed performance and field testing on our engineering prototypes to validate that the design will work as intended, and we also updated the design to fix all of the issues we found.
We have signed on all of our manufacturing partners for supplying components, creating tooling, and doing the final assembly and testing.
We have finalized the interface design (which we will be sharing soon!) and backend of our flight control app and are currently working to merge the two.
We have cut tooling (see pics below) for our most challenging parts and expect to have the remaining tooling complete in a few weeks.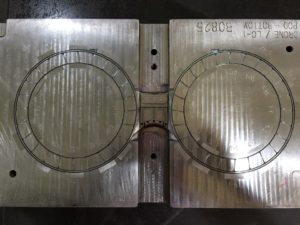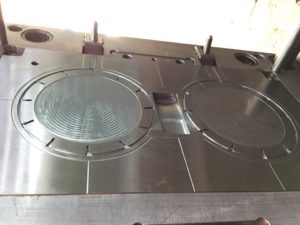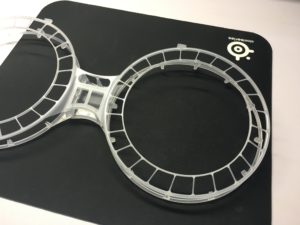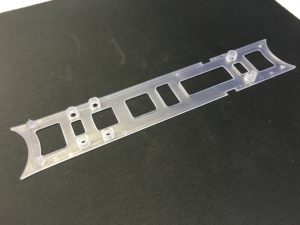 What still needs to be done:
Assemble units based on the final tooling: We have already done this based on CNC'd parts, so we don't expect many surprises here, but the devil is always in the details, and there are a lot of details.
More testing: To date, we have been limited in the number of units we could test, due to the high cost of prototypes and shortages of key components. We plan to do a hell of a lot of flying over the next two months with tooled parts in order to uncover as many corner-case issues as we possibly can.
Fix bugs: We expect to have some small modifications to software, minor changes to the electronics if needed, and a few tooling modifications based on the results of our testing.
Camera tuning: Our video quality is quite good, but we need to do the additional work to make it spectacular. We partnered with the best camera tuning shop in the world to get rid of the last bits of fringing, chromatic aberration, imperfect focus, and an occasional gimbal jitter.
Beta testing: Work with our Beta testers to uncover those really tricky issues that we might never uncover ourselves. Do our adhesives have a weakness for hamster pee? That sort of thing.
Build more units and get them to you.
The biggest risk in this program will be the time required to fix bugs discovered during Beta testing. Based on the work we've done to date, we have good reason to be optimistic. However, given that the purpose of these stages is to discover what we don't know, it is hard to say with certainty how long it will take to fix yet-to-be-discovered challenges. We will make sure to keep you abreast of any serious issues that arise during this period that could impact delivery timing.
So what does "Voluntary Beta" mean, you ask?
If you were one of the first people to order Snap, we will be reaching out to see if you would like to participate in the Voluntary Beta program. You will need to meet a few criteria:
You must be among the first 5% of pre-order customers.
You must reside in the United States.
You must be an iPhone / iOS owner and user.
We will not be able to ship to Android customers or international customers in the first beta shipment in July. We are sorry for that delay.
As a Voluntary Beta tester, you will be one of the very first to receive Snap. We will do everything we can to make sure the product is ready, but you should expect that Snap will not be perfect. However, you will have a direct line of contact with the Vantage Robotics engineering team and we'll want to hear about every last detail of your experience and how we can make it more awesome.
Your complete satisfaction will be guaranteed. You will be able to return Snap for a complete refund if you are not satisfied. If anything requiring a hardware change is found during the Voluntary Beta test period, we will replace your hardware at our expense. Firmware and app updates are almost certain, so your patience during this period will be required.
And we'll give you a Vantage Robotics Beta Program hat so you can let everyone know you were one of the first!
*******
Once again, we know you've had a long wait to get your hands on Snap, and we hate to make you wait longer. Thank you for your patience as we work through getting these last details right. We have a lot to accomplish, but both our manufacturing partners and the internal team have committed to the challenge. We are working full bore to make it happen.
As always, we couldn't be more grateful for your ongoing support to help bring Snap to market. Please don't hesitate to contact us with any questions, comments or concerns. We will also be releasing some exciting new footage from Snap early next week, so be on the lookout!
Our best,
Tobin, Joe and the Vantage Robotics Team