Dear Vantage Community,
We wanted to share some important behind-the-scenes updates before capping off a great year. Since launching Snap in September, we have improved the product by leaps and bounds, and we are on track to deliver Snap in late Spring 2016. We have some challenges ahead, but couldn't be more enthusiastic about the opportunities within our reach.
To start, we want to clarify one thing about Vantage Robotics and pre-orders. Every penny from every pre-order is held separately from our working capital. We are a privately funded company, not a crowd funded company. We will only invest your pre-order funds when we enter full production. We have not, and will not tap into those resources for payroll, engineering, prototyping, testing, marketing, or any other non-manufacturing expense.
Since launching, we have worked to refine the product so it has nearly its full range of capabilities. Through hundreds of hours of flight testing, we have identified  small reliability issues and are fixing them one by one to improve the robustness of the product. Lastly, with the transition to manufacturing coming soon, we have invested in reducing the part count, simplifying assemblies, and designing out challenging features, with the goal of reducing manufacturing risk.
We are also thrilled with the coverage Snap received upon launch from top-tier publications like Wired, Outside Magazine, TechCrunch, Fast Company, and The Verge.
With that said, let's dive into some updates about Snap.
Testing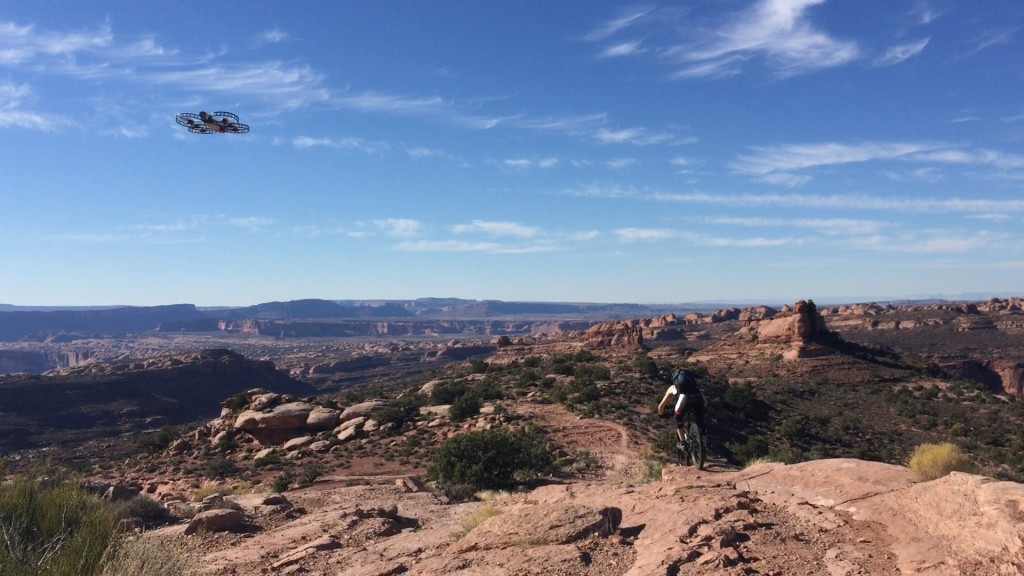 We took Snap on the road for some testing days in Moab, Utah. The test unit helped confirm many of the design improvements we will outline below. Unfortunately, the test unit did not have the new 4K camera integrated, so the footage from Snap was not ready for sharing with our community.
Product
Our product development goals for the last three months have been (a) improving reliability and robustness, (b) adding the autonomous flight capabilities, (c) improving video quality, (d) designing and fabricating our custom 4k camera, (e) creating our smart battery electronics, and (f) incorporating all of these updates into a final industrial design. Our progress towards these goals is outlined below.
Improved Reliability and Robustness
We logged hundreds of flight hours over the last three months and discovered a few issues necessitating design changes. The top issues were robustness of the gimbal and the pods over time to cyclic loading and impact.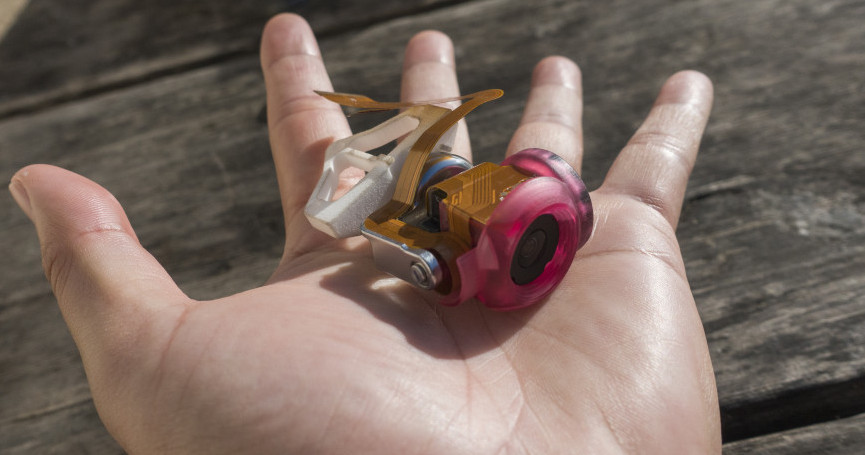 Improved Gimbal Design
We have updated the gimbal design to fix issues with image quality, gimbal robustness, and fatigue life of the flex circuit connecting the camera to the processing electronics. The changes improve the robustness of the gimbal in crashes and the image quality due to the stiffer construction.
Updated Spoke Design
We love the original metal-spoke design, but we are considering a modification that utilizes carbon bottom spokes, which can absorb considerable impact energy by buckling on impact. Carbon also offers amazing stability, as it does not plastically deform like steel, so it will not stretch. We look forward to sharing this design solution in our next update.
Snap Gets Smart! Improved Autonomous Flight Capabilities
We've significantly added to and improved upon Snap's autonomous flight capabilities in the last three months; Snap can now consistently perform two tracking modes and two pre-planned flight operations, in addition to a full range of manual flight capabilities. The two pre-planned operations include Out-and-Back and Orbit. The two tracking modes include Virtual Wire and Air Tripod.
In addition, we've also added the Smart Yaw control for keeping controls relative to the user, independent of yaw orientation (i.e. – you tilt the phone to the right and Snap always goes right, whether the camera is pointed towards you or away). We developed an in-flight mag-bias tracking algorithm to let Snap improve its orientation awareness quickly in flight.  We also added Auto Ground Avoidance, so Snap automatically stays one meter off the ground to avoid collisions.
Improving Video Quality
Getting top-quality video from a tiny quad is quite challenging (which is presumably one of the reasons why no one else has done it!). In addition to the previously mentioned mechanical gimbal improvements, we have also made a number of innovations on vibration isolation techniques, introduced a novel-canted propeller design for significantly tighter yaw control, integrated the gimbal gyro into the flight controller for improved yaw estimation and control, and improved the gimbal control software, which now hits +/- 0.025 degree angle tracking.
Custom 4K Camera Development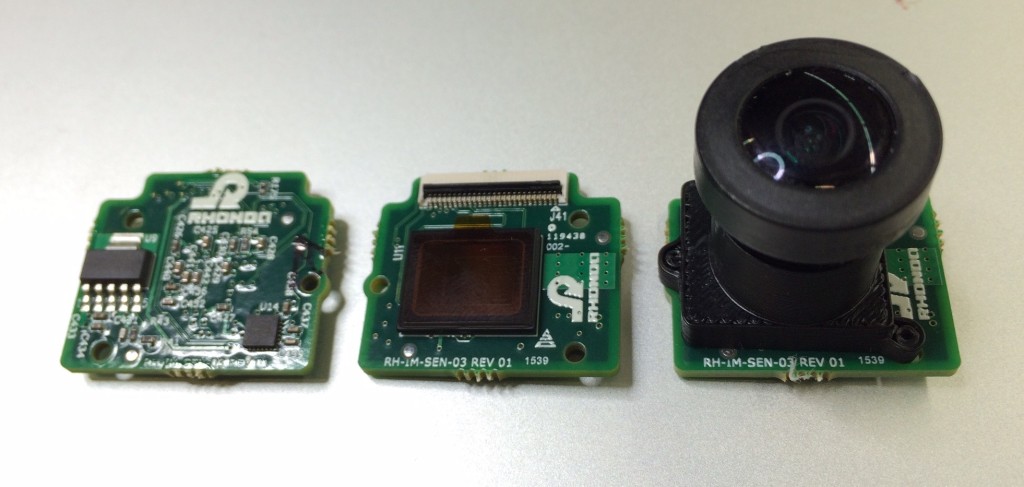 The biggest improvement in video quality is yet to come. This month, we are finally integrating our 4k camera system into the quad design. We have been working on the 4k camera board sub-module, and while is has been a long road, it is finally ready for testing.
You can see one of the first 4k tuning images from flight ready boards below. We are quite pleased with the minimal distortion we have already achieved.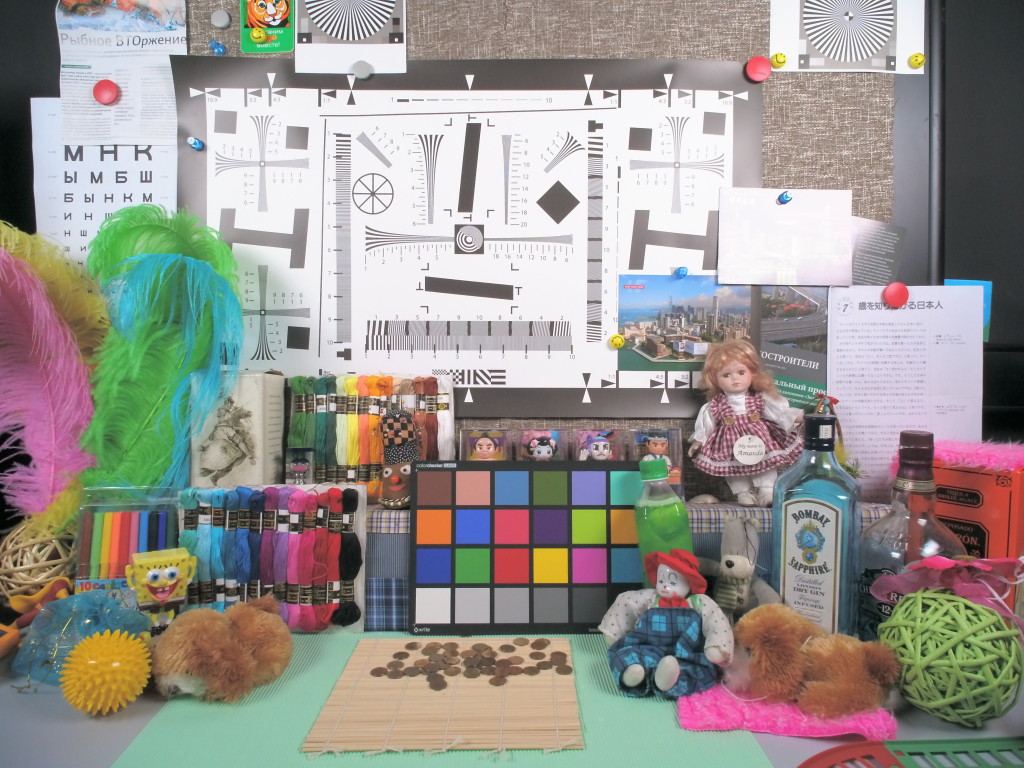 We are currently integrating this camera into our new gimbal and frame and can't wait to show you what it does in the air.
Smart Battery

We have worked to create a smart battery PCB for doing state of charge estimation, cell balancing, charge level indication, battery circuit protection, and a capacitive touch sensor for improving the hand launch. The board firmware, schematics, and layout are all done.
Bringing It All Together – Snap DVU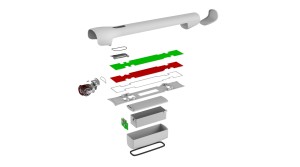 The updated fuselage design shown above incorporates the final industrial design with necessary considerations for injection molding and assembly. With this new design we have made a number of significant improvements in both performance and manufacturability:
Customer removable and replaceable gimbal for repair or future upgrades.
Removable SD card located under the battery, as planned.
Cleaner battery connector design.
Lighter and tougher ultrasonically welded and bonded construction.
The entire assembly is now water resistant.
Summary
We hope you're as excited as we are about our progress — your support has been crucial. The pre-order numbers are a true indication of the demand for a flying camera that is stunning, simple, smart, and safe. As we mentioned earlier, we believe we are right where we need to be to deliver Snap in late Spring 2016.
Please visit us at CES if you are attending. Though we don't know our exact location now, we will be announcing it before the show.
Thank you again for your support,
Tobin, Joe and the Vantage Robotics Team