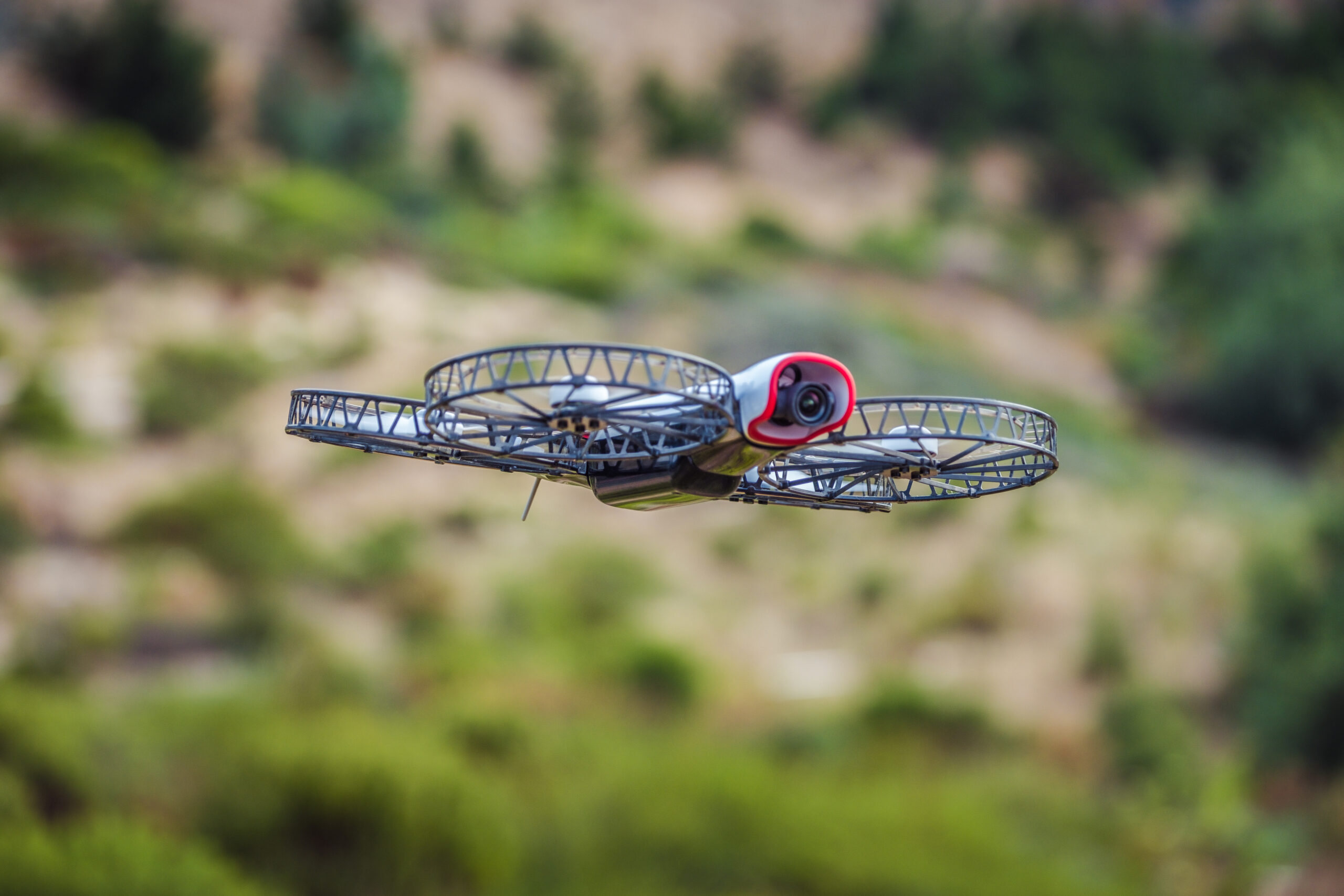 We are delighted to announce CNN received a landmark waiver from the FAA for commercial drone operations over people using Snap. We're honored to have worked with CNN and the FAA in achieving this milestone. This is the inside scoop on how this came to be, and what we think this development means for Vantage, our customers, and the future of flying cameras.
First, a bit of background. At Vantage, our goal has been to make extraordinary aerial video easy. We saw that this required a safe drone that didn't compromise performance for multiple reasons. First, all the video we liked had people in them, and we didn't want to cut anyone.  Moreover, even after decades of using two stick controllers, we saw that five degrees of freedom (forward/back, side to side, up/down, rotation, camera pitch) were too much to control simultaneously for the purposes of creating beautiful video. This is demonstrated by the standard for both military and commercial drones to have two operators, one for the aircraft and one for the sensor.
The obvious solution is to let software take over, but this is easier said than done. When you are creating new interfaces,  with advanced sensors and nascent software for controlling them, things are going to go wrong. And there are serious consequences if a conventional drone with unprotected rotors hits someone. This was part of what led us to develop a safer flying camera, so we could innovate on ease of use without having the tension of putting people at risk by doing so.
Making a flying camera safe without compromising performance was hard. Prop guards created issues with portability, durability, wind performance, flight time, and video quality. Additionally, props weren't the only risk from drones – the sheer mass of a conventional drone falling on one's head creates risks for concussion, neck injury, contusions, and lacerations.
It took several years to address these challenges. We created a radically small gimbal to minimize the payload weight (creating our own custom camera to support this was a terrifying endeavor as a small startup). We used exotic materials and all the design tricks we could muster over hundreds of iterations to create a prop guard that protected against cuts without compromising flight time or wind performance. But we found this still wasn't enough, as the prop guards made the product too hard to carry with reasonable blade sizes and they broke too easily in crashes. A magnetic snap together architecture, which let the prop guards and battery break away on impact addressed this, although it took a few more years to work through all of new issues created by this architecture. And even with these improvements, we found that the total energy available at terminal velocity still created a risk, so took advantage of an approach used by larger helicopters, and enabled Snap to autorotate on "uncontrolled descents", which reduced the descent rate significantly.
Working with the FAA and CNN in the waiver approval process forced us be even more rigorous in our understanding of Snap's potential risks and possible mitigations. Standards for how to test the drone safety were still nascent at the outset, so we developed test methods in partnership with the FAA's technical team. This in turn required going to academic research to understand allowable physical limits, so we had a basis for interpreting our results. We then dropped and crashed a lot of Snaps to fully evaluate how Snap stacked up against those limits. (For those of you waiting for your Snap, rest assured that we used only quality control rejects for this testing, so no customer units were diverted to destruction.)
The safety analysis also forced us to look closely at reliability and possible points of failure. As a result, we now have triple redundancy on attitude and altitude estimation, double redundancy on heading estimation, and more rigorous checks for identifying bad sensors in advance of take-off. We also have triple redundancy on our battery connection and have are developing techniques for controlled landings in the event of a single motor failure.
It was gratifying to be able to fully quantify the benefits of all of the different design elements for improving safety. We showed that a small amount of Snap's kinetic energy is transferred to a target on impact, thanks to the deformable and frangible design. We also got clear results indicating that our smooth surfaces dramatically reduced peak pressures and specific impact energies, which were the metrics used to quantify risk. In a drop test onto ballistic gel, Snap was the only drone tested that did not leave any damage to the gel. The FAA ultimately granted CNN a waiver to operate Snap over people at up to 150 feet above the ground.
So what does this mean for our community of individual pilots? First let us cover what it doesn't mean. The waiver is not a free pass to use Snap irresponsibly – it still has the potential to do hurt people when used recklessly. Part of the basis for this waiver is CNN's stellar track record as careful and professional drone operators. Please don't ever intentionally fly Snap into anyone or fly high directly over anyone (especially bystanders – that's lame). What is does mean for consumer users is you can know Vantage has approached drone safety with more rigor than would ordinarily be expected for a company of our size and perhaps any other company to date.
This waiver gives Vantage the opportunity to pioneer new territory for the use of commercial drones near people. And we are thrilled for the opportunity to be useful for journalism, law enforcement, first responders, security, real estate, events, and a host of other fields where the aerial perspective and remote presence is needed near people. We will continue to filter these commercial customers based on how they can benefit our recreational pilots, who remain our core focus.
We also know the history of pioneers isn't 100% positive. This heightens the responsibility we feel to tread carefully and respectfully as commercial drones enter our personal spaces. We're continuing to work to not only reduce risk of physical harm, but also address the emotional risks imposed by having crafts overhead, by reducing noise, considering our visual impact, and listening to concerns regarding privacy.
As readers, we'd love to hear from you on your hopes, ideas, and concerns for the increasing use of flying robots within the human sphere. As always, your comments are appreciated.
If you're interested in learning more about what the press has had to say about this, we've included a few links below:
| | | |
| --- | --- | --- |
| "There is no doubt this is unique and a first" | "This is a definite precedent that will most likely be part of the foundation for other media companies to do the same." | "This waiver signifies a critical step forward not only for CNN's UAS operations, but also the commercial UAS industry at large" |
| "This is a new precedent in this kind of waiver" | "My hat's off to the company for creating what looks to be a very benign yet capable drone." | "CNN Awarded First FAA Waiver Allowing Drone Flights Over Crowds" |
| "We believe that this waiver is scalable and usable across industries, and therefore represents significant progress for the commercial UAS industry as a whole" | "CNN granted first FAA waiver to fly drones over crowds" | "CNN gets the first FAA waiver to fly drones over crowds" |
| "CNN just got special FAA permission to fly drones over crowds" | "The new FAA waiver "will very much benefit CNN as a news gatherer, and the industry more broadly,"" | "This approval represents an industry milestone, as this new waiver for the first time will enable real-world UAS operations over people." |
PS – To all of our customers awaiting their units, we haven't forgotten about you! Our team is going full tilt getting units shipped. We will be sharing a shipping update shortly in our next post.