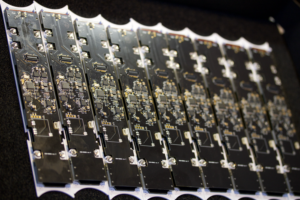 We've been making excellent progress towards getting Snap into your hands, despite some frustrating delays. As we get closer to shipping, we wanted to share our latest progress and answer some questions we've been hearing from you.  Let's dive in:
Beta progress
Our Beta testing has been both positive and productive. We have been finding and fixing a healthy number of bugs, but haven't had any issues requiring significant redesign. We've been getting valuable and constructive feedback as well, and incorporating it into our design wherever possible.  Most of the issues we're dealing with have been software related, and the hardware related bugs have been on smaller components. 
Manufacturing status and shipping expectations
We cannot guarantee any precise shipping dates yet, but we target ending the beta test period and beginning production shipments on March 1st.  We think our chances of getting all our parts and hitting this goal is about 70%, and have no reason to expect any major delay.  From there, we expect that it will then take approximately six weeks to manufacture all pre-sale orders.  
We understand we have moved this date back enough times to stretch everyone's patience. We're not happy about it either. Delays from our manufacturer in shipping PCBAs we needed for FCC approval and beta scale-up were the primary cause of the most recent delays. However, the responsibility for maintaining the schedule is ultimately ours and we accept full responsibility.
We have subsequently received the delayed boards, passed FCC testing and resumed beta expansion. We will be scaling up beta over the course of the next month, so if you are an early backer and live in the US, look for an email from us as we expand the beta test.
We've made substantial progress building up our assembly line and training staff to scale-up production.  Check out this glue robot we created for building rotor sets below.  We are getting final parts delivered every day and our inventory is filling up.  We are not, however, entirely out of the woods.  Snap is made out of 450+ parts, and every single one is required before we can ship.  Until we have all of them in our hands, we are dependent on timetables that are not entirely in our control. 
Firmware and software status
We are finding and fixing bugs every day, and improving on all existing features.  Android is coming along well and will be ready to fly by the time we ship, although the full feature set may lag iOS just slightly.  Our autonomous flight and tracking modes are looking top notch.  Here is a recent video from a test flight testing our newest feature, free-form tracking with elevation changes.
How about some recent footage?
While we still want to post awesome footage that showcases Snap onto our youtube channel, that takes a lot of time and energy away from development, hence the lack of recent posts.  So we decided to make our private Vimeo channel public.  The videos on this channel have bugs, are unedited, and are sometimes a bit boring (unless you are excited to see Joe's backyard), but this is the easiest way for everyone to keep up on our progress with full transparency.  We publish new videos just about everyday, and have also released old videos showing early prototypes (and much younger looking founders!). Check it out,  https://vimeo.com/user25547420
When do you expect to ship out the first wave of accessories?
We are focused on filling pre-sale orders.  We expect to complete our speed rotor set and range extender quickly after pre-order units have shipped.  If you want a glimpse into the future, these prototype rotors are designed to fly much faster and in high wind conditions.  Additionally, the prototype in the picture flies for 32 minutes and is over four times quieter than a Mavic according to our acoustic testing (67 dBA vs 74 dBA).
Necker Island
Tobin and Joe are heading out to Necker Island today, and will be presenting to a panel of judges, which includes Sir Richard Branson himself, tomorrow (Thursday)!  If you are interested in watching the event, there is an XTC Facebook event that will have a live feed, https://www.facebook.com/events/1444915052199045/.  The rest of the team will be hanging back and charging along in the office getting your Snaps ready (the team vacation will have to wait until next year).
 Do you have a user manual? Can I see the app before I get Snap? How does the app work?
We are still developing the app, and will not publish it until we are close to shipping.  The app contains tutorials, videos, and a full manual to help you get comfortable flying.  We will publish the tutorial videos before releasing the app, but not for a few more weeks.  Until then, here are a couple quick peeks of our iOS app.  Note that this is subject to small changes (like adding the free-form tracking to the list of automated features).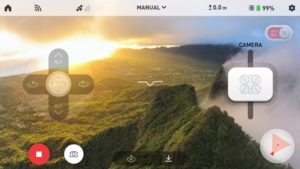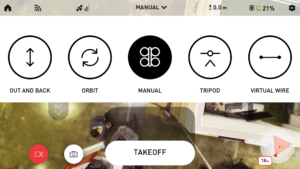 What features will or will not be ready at launch?
Manual control with the SmartTilt, all of our automated flights (Orbit and Out and Back) and tracking features (air tripod, virtual wire, and free form tracking), return-to-home, smart battery, and geofence functionality are all working very well right now and we expect them to be ready for launch.
There are a few areas that require additional work and may not be 100% complete at launch. The video streaming latency is excellent, but reliability and range still need software improvements. Tracking is GPS only, as our computer vision software isn't ready. The DSM module will not be ready at launch. These issues are high priorities, and we plan to focus on getting them up as quickly as possible.
Will we be able to order extra parts and batteries before shipping still?
Our current payment partner is great with pre-order sales, but does not support shopping baskets for extra parts.  We need to relaunch our website with a new payment partner in order to do this.  This has been a lower priority and may not be ready when we start shipping, but we expect to launch soon after.  We will make sure to announce as soon as the new website is online!
When will the pre-sale end? 
Soon. We will make sure to announce a few days before it ends so that all of the last-minute shoppers will be able to squeeze in an order.
We've been touched by the outpouring of support from our community, and are incredibly grateful for your patience while we finalize everything over here.  We also love getting feedback from our community, so please feel comfortable letting us know if you have any questions, thoughts, or requests. 
— the Vantage Robotics team