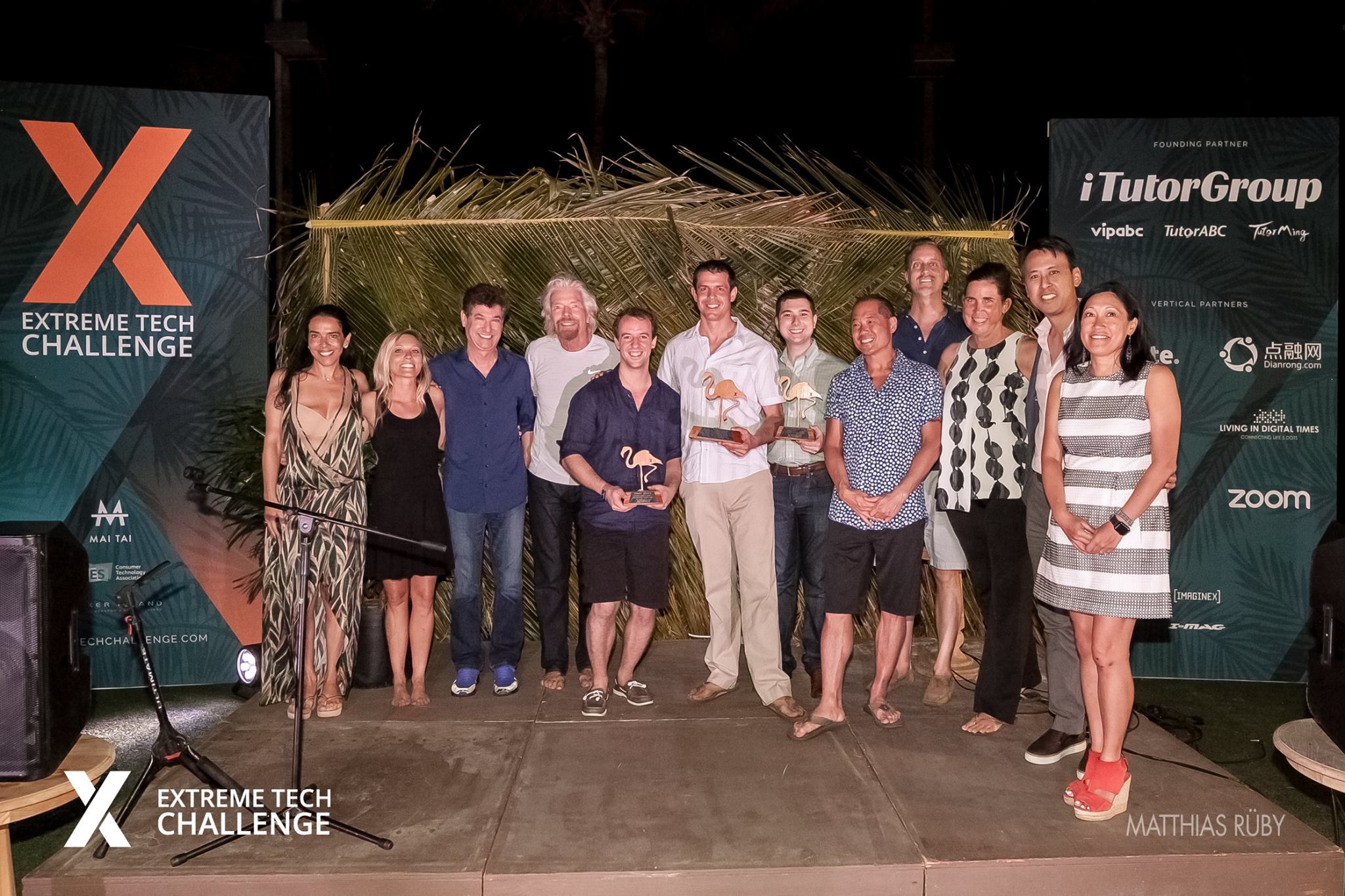 Hello, again, from Vantage HQ!  If you've been following our progress closely, you  know that we competed in the Extreme Tech Challenge.  Now that everything has wrapped up, we wanted to give you a recap, but first of all, we won!
Here's the full story:
Last fall, Vantage Robotics, along with over 1300 other startups, entered the XTC competition.  XTC is a tech challenge that allows young companies to be recognized and attract investment from leading tech luminaries.  In November of 2016, the top twenty-five contestants were announced.  We made it to this round, and were further interviewed by a panel of XTC judges.
Of those twenty-five, Vantage was selected to be one of the top ten companies invited to come to CES in Las Vegas last month.  Our co-founders flew out and presented to another panel of judges (you can read up about this and watch the video on an earlier blogpost, https://vantagerobotics.com/news/off-necker-island).  We qualified as one of the top three companies out of these ten.  We were invited to the final round, where we would present to a panel of industry leaders on Richard Branson's private island in the Caribbean!  The list of judges included Sir Richard Branson himself, venture capitalist, founder and CEO of Breyer Capital, Jim Breyer, Veteran software entrepreneur and founder of C3 loT, Tom Siebel, Managing Partner of Aspect Ventures, Theresia Gouw, CTO for the Hillary for America campaign, Steph Hannon and COO of the iTutor Group Jerry Huang.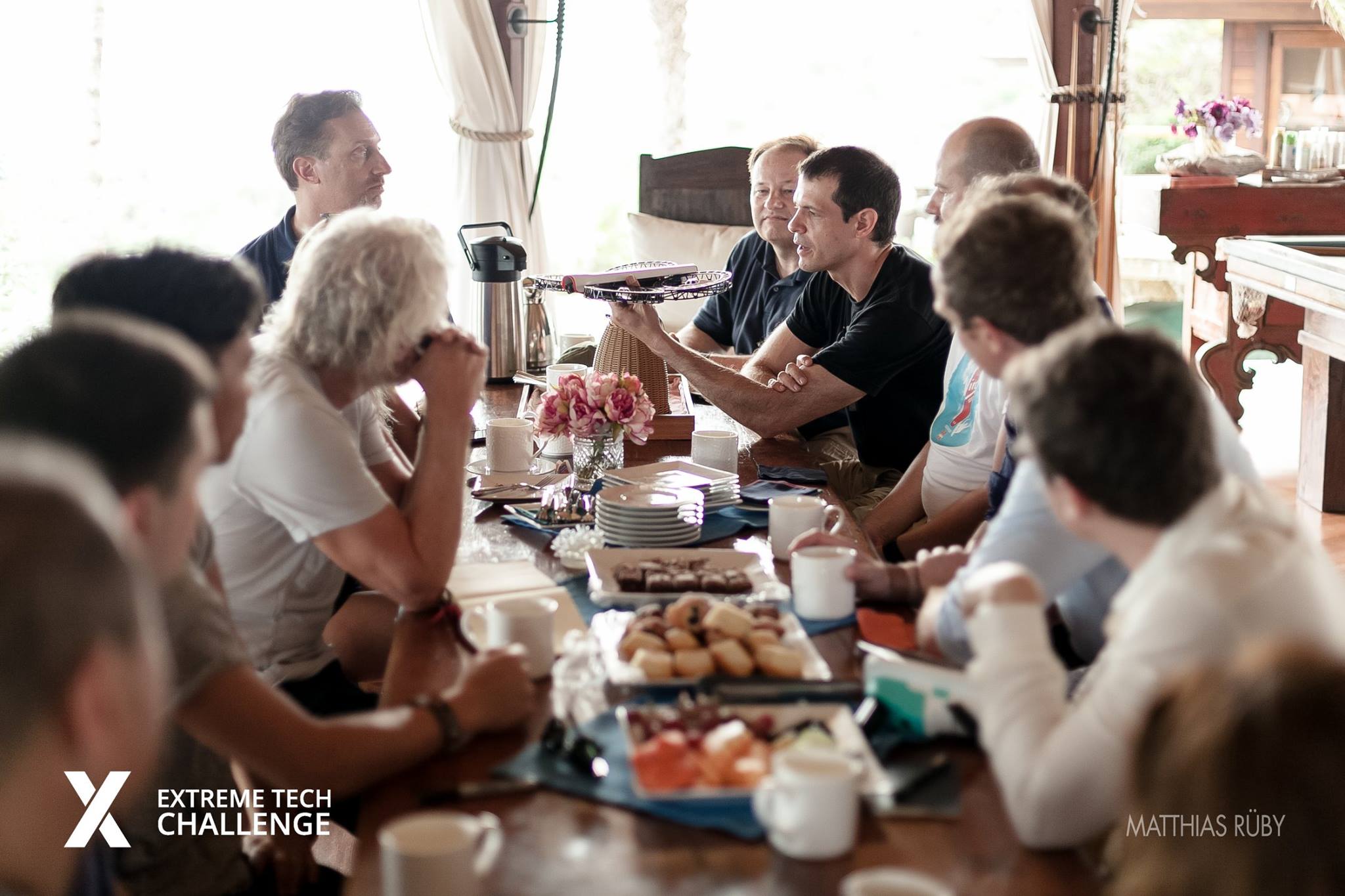 Last week Tobin and Joe made the trip to Necker Island, and presented with two other incredible companies, ReDeTec and Cresilon.  ReDeTec makes a device that recycles plastic to create 3d printing filaments, while Cresilon has created a gel that can stop massive bleeding in seconds.  You can watch the whole presentation, along with a shorter recap from all of the 10 qualifiers from CES here:   
After the presentations, the judges went away to deliberate.  The judges used the following criteria for their decision:
     -Is the company well timed for competing in a large and fast growing market?
     -Does the team have the track record and experience to achieve their goals?
     -Can this venture create an exceptional capital return for investors?
ReDeTec came in third place, leaving the top two remaining contestants neck and neck.  That is when the man himself, Sir Branson, took the mic.  Here is some of what he said about Vantage:
                           [The judges] felt there was a fantastic intensity around the Vantage team.  They thought is
                           was wonderful the way they [Vantage] have driven toward simplicity.  Obviously in my opinion
                           actually, I think the market is very large.  And I just love the product.  And the fact that it
                           won't cut your head off is an advantage as well.
We must admit, hearing one of the most successful entrepreneurs in the world say, "I just love the product", sent tingles down our spines!
In the end, we edged out Cresilon with a score of 202-200, to take home first prize!  After a short speech from Tobin, the whole party was surprised with a performance by Mix Master Mike of the Beastie Boys.  You can watch the award ceremony and Tobin's speech here (sorry, no Mix Master Mike performance though).
So, what did we win? According to XTC, their mission is to "empower entrepreneurs and their companies with visibility, resources and a rolodex that together, bring a company more visibility, the ability to scale at low to no incremental cost, and to surround entrepreneurs with mentors that can help them build on product success with business success".  We've already started to experience the power of connecting to this super hero squad of the business world. Richard Branson and Virgin have been a personal hero and role model for us and the opportunity to engage with him like this is a dream come true.  With the backing that comes from our XTC win, we have a suite of connections, and vetted validation to our name.  This helps immensely with fundraising, hiring, and partnerships, the key elements needed to continue to improve Snap and create an amazing experience for you.
We are deeply honored and excited to take home that flamingo trophy, and want to give a huge shout out to all the other contestants as well as a massive thank you to the whole Extreme Tech Challenge team.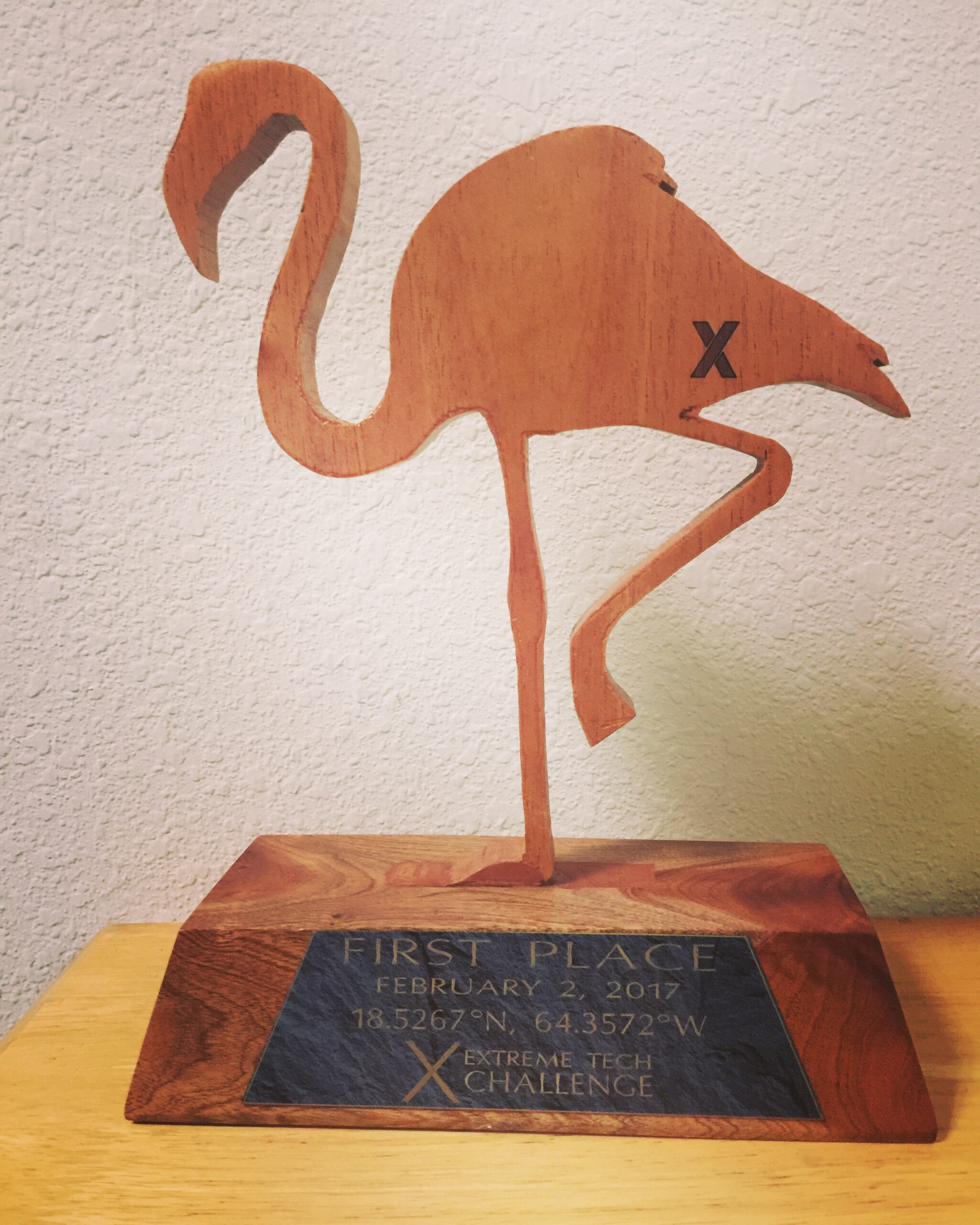 After the event, Tobin and Joe didn't have too much time to lounge around on the island (no kiteboarding for either of them this time).  We spent our last day in the Caribbean tuning the virtual wire and free form tracking modes from the best office location we think we'll ever experience – a small beach outside of our hotel.   You can see all of them on our new vimeo channel, but here are some of the highlights.
We set this shot up using an upward angled virtual wire. The upward wire angle and crossing back and forth under the wire creates a bit of movement between camera and subject, which adds more visual variation than straight tracking shots. This was shot in 4k 30, raw footage from camera. There were fairly strong offshore winds, so water was flat, but Snap was getting hit hard by gusts. Thanks to gimbal, there's no sign of the wind or Snap's rapid attitude changes to maintain position.
This next video is shot in some seriously high wind – enough to kiteboard!  We still see a bit of yaw movement in these extreme wind conditions; we are making steady progress on this and expect it to continue to improve.
The rest of the team continues to power through getting Snap ready to ship.  We will be sending out a post later this week with updates on our manufacturing ramp and shipping timing.
As always, thank you for following our progress and all the great words of encouragement and feedback we hear from so many of you. This journey has taken us to more places than we ever expected, but the destination remains unwavering – creating the world's best flying camera that you can take with you anywhere, use anytime, and see the world in an entirely new way. Thank you for being a part of this journey.
Until soon,
Tobin, Joe, and the rest of the Vantage team